On

13-May-2019

By

Sreedevi Jeevan
When is the best time to visit Sikkim?
Sikkim stands out for its alluring mountain landscapes and warm hospitality of the natives. Be it the laid-back villages; charming flower-lined houses and valleys, ancient Buddhist monasteries or picture-postcard views of Himalayan Mountains, Sikkim truly evokes a sense of wonder for every visitor. 
Summer Season - March to June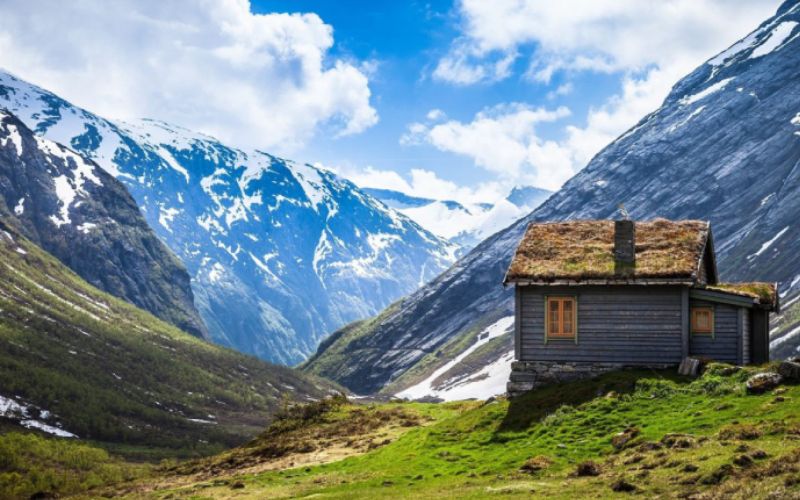 Although anytime is a good time to visit Sikkim, summer is considered to be the best time to explore this scenic state. During this time, you can enjoy eye-soothing views of exotic flora such as orchids and wildflowers. Rhododendron trees create a visual extravaganza, adorning the green hills and valleys with beautiful red, white or pink flowers. Summer is a great time for trekking enthusiasts also. The Goechala trek which starts from Yuksom, is an amazing journey which takes you closer to Kanchanjunga, the world's third highest mountain range. Pelling, a quaint mountain village in West Sikkim also offers great views of the majestic mountains. 
Winter Season – October to December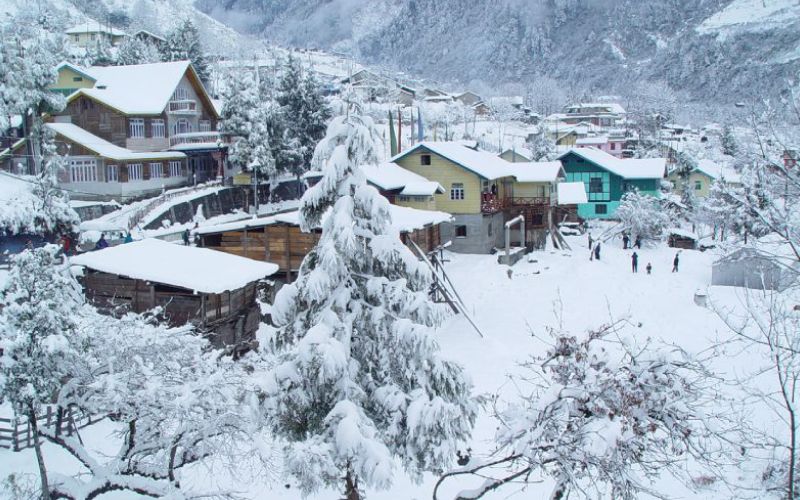 October to December is a good time if you like to get clear views of Himalayas. However, during this time, the crowd will be more and the hotel rates will be on the higher side. Since Sikkim receives heavy snowfall during January and February, most of the tourist destinations will remain closed during these months. 
If you wish to experience more snow and witness dramatic landscapes, you should head to North Sikkim. The weather in North Sikkim is mostly cold at all times and winters are very harsh with temperatures falling to sub-zero. Most of the tourist spots in East Sikkim and North Sikkim require prior permits from authorities or check posts. 
Festival Season
You can also be a part of the following regional festivals of Sikkim if you plan your journey ahead.
International Flower Festival, Gangtok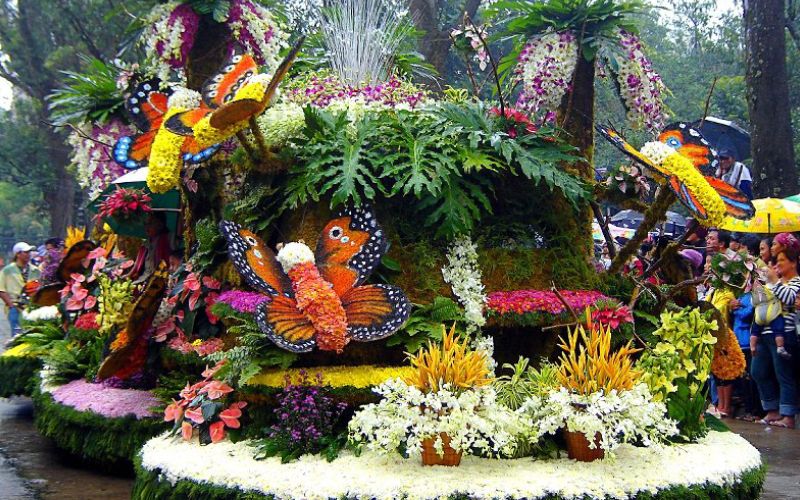 This event which is organised by the Government of Sikkim showcases different varieties of flower that are native to Sikkim. This festival is held during the peak flowering season in Sikkim and is a major attraction for tourists. The exhibition is hosted near the White Hall Complex in Gangtok. Over 30 different varieties of Rhododendrons and hundreds of other flower species are brought here for display. The flower festival is also accompanied by a food festival and various other competitions.

Cherry Tea Festival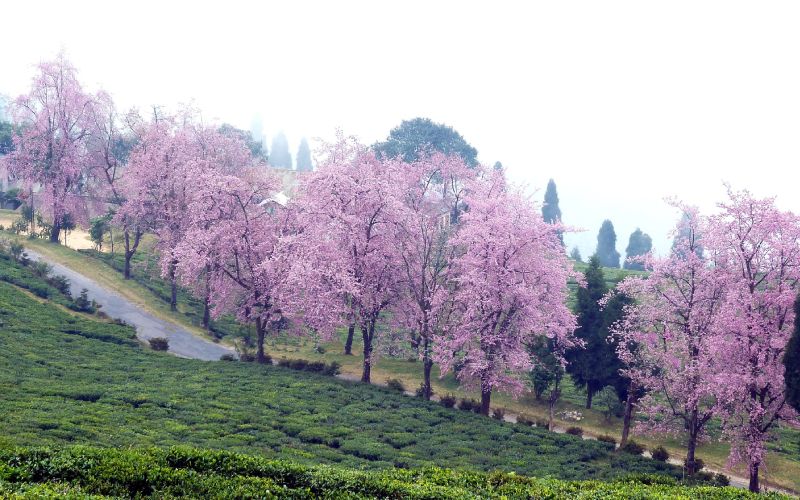 This festival which is observed from 15th to 17th November every year celebrates the beauty of cherry blossoms and tea gardens of Temi Tea Estate. During this season, the cherry blossoms will be in full bloom and you can see a spectacular Sikkim decked up with the pretty flowers. The festival will begin at Temi Tea Estate which is about 47 km away from Gangtok. The visitors can enjoy folk music and dance shows, shop for local handicrafts and organic tea from the estate. This is the best time to sit back and enjoy the views of nature and also try traditional cuisines of Sikkim.

Red Panda Winter Festival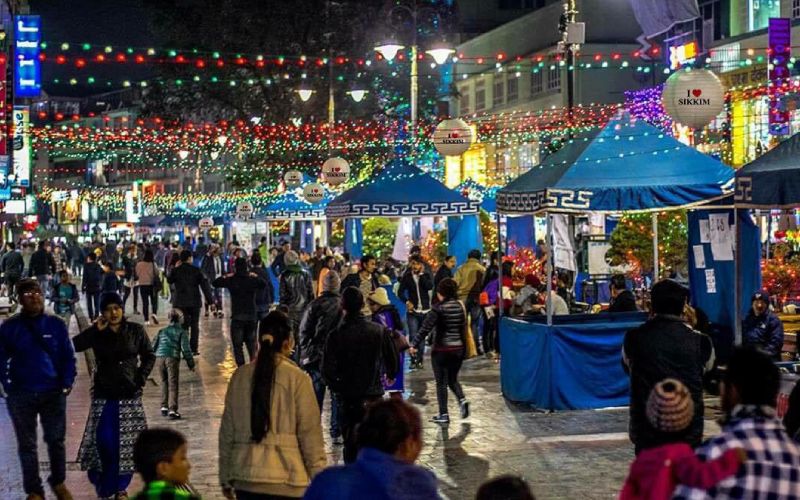 This is a 9-day long Winter Carnival conducted by the state tourism and civil aviation departments near MG Marg, Gangtok. The event aims to portray the unique cultural harmony, cuisines and talents of Sikkim. It is a great opportunity to witness the true spirit of communal harmony and cultural spirit of the natives. The 3-day event will display the diverse cultural forms, traditions, lifestyle and cuisines of Sikkim. The major highlights of the carnival are a parade, adventure sports activities, cultural shows, food festival, photo and art exhibitions, sale of organic products, etc. The festival is named after the state animal Red Panda, which is also an endangered species. You can get off-season discounts from hotels and resorts during this time. 
Although Sikkim looks beautiful in the rainy season, it is better to avoid journeys during monsoon as the risk of landslides are high. The best time to see the natural charm of Sikkim is from March – June or from September – December.