On

12-Aug-2019

By

Amisha Nanda
How to reach Gangtok from Bangladesh
The most effective method to arrive at Sikkim from Bangladesh.
Through Burimari (BD) – Chengrabandha (IN) border which is arranged roughly 85 km a long way from Siliguri. After movement from Chengrabandha you can reach Siliguri by a 2hrs 30 min street venture by transport/taxi. From Siliguri there are many shared taxis, private and Government transports which is going to Gangtok. Siliguri to Gangtok is around 4 hrs 30 min drive. You can likewise reach Siliguri through Banglabandha and Fulbari border.

Through Benapole (BD) – Petrapole (IN) border which is around 85 km from Kolkata and it takes 3 hrs 30 min by road. From Kolkata you can reach Siliguri via train, bus and flight.
By Train: From Sealdah to New Jalpaiguri there are many trains which are running on consistent schedule. The most prominent train is Darjeeling Mail which withdraws Sealdah station at 10:15 pm and arrives at New Jalpaiguri at 8am in the first part of the day. Different trains are Padatik Express, Kanchankanya Express, Uttar Banga Express, Garibrath Express, Shatabdi Express, Teesta Torsa Express. From New Jalpaiguri a similar course applies to arrive at Sikkim.
By Flight: From Kolkata (CCU) to Siliguri (IXB) Airport every day flights are accessible. From Siliguri a similar course applies to arrive at Sikkim. The principal air terminal of Sikkim has been inaugurated a couple of months back which is Pakyong Airport (PYG). Non-stop departure from Kolkata to Pakyong is accessible once a day now a days.
By Bus: From Kolkata to Siliguri medium-term volvo transport administrations are additionally accessible.

There are other passage focuses like Dawki (Meghalaya), Agartala (Tripura) to enter India from Bangladesh anyway not prescribed on the off chance that you are visiting Sikkim. When you are going with your family it is constantly suggested that you hold a taxi and travel effortlessly and pre booking of vehicles are constantly prescribed.
Entry formalities to visit Sikkim
Dissimilar to the neighboring territory of West Bengal where Darjeeling is found, Sikkim has certain section limitations. Indeed the entire of Sikkim is under confined zone system because of its nearness to neighboring nations like China. Furthermore, subsequently all remote nationals require Restricted Area Permit (RAP) also called Inner Line Permit (ILP) to visit Sikkim including Gangtok.

Read more about Inner Line Permit (ILP)
Protected Areas in Sikkim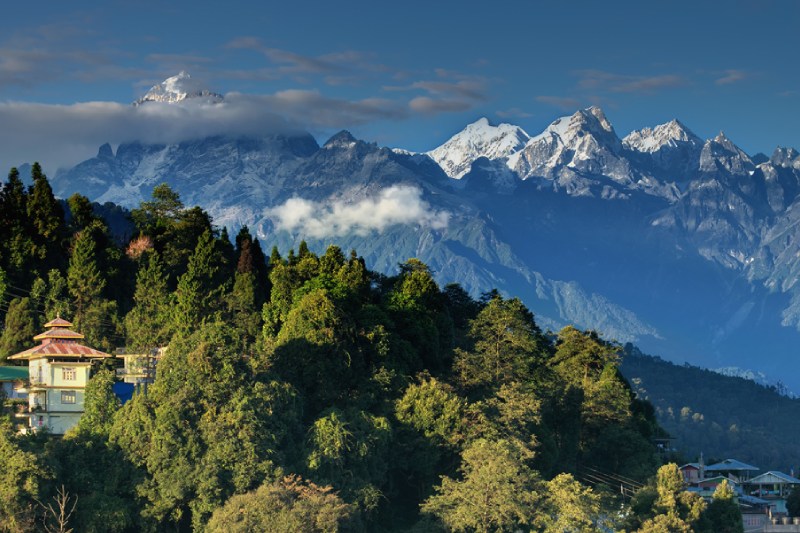 The Protected Area Permits are issued by various Sikkim government specialists relying upon the region you are visiting. Following are the secured zones in Sikkim famously visited by voyagers and their separate grant issuing specialists.

EAST SIKKIM

Tsomgo (Changu) Lake and Baba Mandir permits are issued at the Police Check Post. For outsiders it is likewise issued by Sikkim Tourism & Civil Aviation Department.

Nathula: Permit for Nathula Pass is issued uniquely to Indians (outsiders are not permitted here). It's issued at Police Check Post just as at Sikkim Tourism Department.

WEST SIKKIM

Dzongri & Goechala Trek: Permit is issued to the two Indians and Foreigners by the Adventure Cell of Sikkim Tourism & Civil Aviation Department. Trek administrators can get the licenses.

Singalila Trek from Sikkim: Same as above.

NORTH SIKKIM

Yumthang, Yumesamdong, Thangu/Chopta Valley: Permit is issued to the two Indians and Foreigners by the Tourism Department and Police Check Post.

Gurudongmar Lake: Indians can get the licenses at Police Check Post while outsiders can get it from Sikkim Tourism Department yet just up to Thangu.

SOUTH SIKKIM

There is no ensured territory in South Sikkim. For instance no grant is required for Indians to visit spots like Namchi, Ravangla, Jorethang and so forth. Outsiders just need Inner Line Permit to visit & trek South Sikkim.


Step by step instructions to get Protected Area Permits (PAP) & Cost
This grant is material for the two outsiders and Indians meaning to visit ensured zones (note that outsiders are not allowed in secured territories which are worldwide outskirts, for example, Nathula and Gurudongmar lake). You should convey an international ID size photographs and Photo ID evidence like visa, voter's ID card, driving permit, and so forth. Skillet card isn't acknowledged as it doesn't have address verification.

For standard visitors, the best way to get your Protected Area Permit is to experience an enrolled visit administrator or travel office of Sikkim who will give you an application structure to be topped off and intercede the way toward getting you the grant. They can charge anyplace between Rs. 200 - 250 for the structure and extra Rs 20 for expense charged by the license issuing expert.