On

05-Mar-2020

By

Drive to Northeast
Homestay in Sikkim - Twice the comfort, Twice the value, Twice the hotel
When you are traveling to Sikkim you will crave for an insight into the real culture, want to live authentic experiences away from the tourist traps and meeting local people is always a highlight. Tired of the hassles of living in a hotel? Pick a homestay on your next vacation and you will witness how your spirits are lifted high on the vacation.
With constantly reinventing travel goals, homestays are the perfect fit for all intents and purposes for all the travelers over any hotel these days. Drive to Northeast has a fully organized variety of different homestay experiences in each destination which allows you to meet local people and gain more understanding of the local culture and lifestyle, eat home cooked organic food, experience a different way of life, and also get off the tourist trail and take adventures. If you're still not convinced here are few reasons why you should stay in a homestay in Sikkim:

Twice the value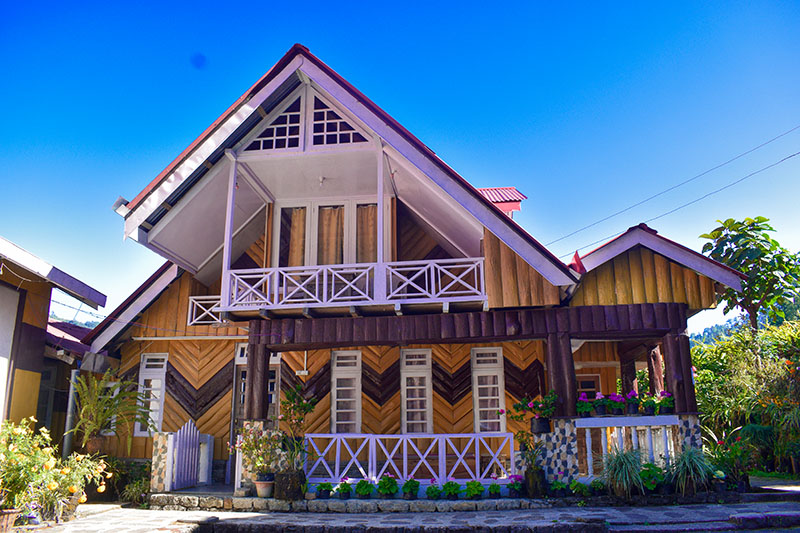 At decent prices, homestays offer the most amazing experience which is totally what every single traveler needs. While when you live in a homestay, you will get an entire home with all its amenities for your personalized getaway. The hospitality of the hosts of the homestay totally outperforms a hotel. You can enjoy a vacation with the best homely vibes far away from home when your choice of accommodation is a homestay.

The best home cooked meals
It is no secret that the best food served is at home. By staying at a homestay in Sikkim you will get to taste the best home cooked meals with love and shared with the family. They offer the authentic culture of the native dishes as compared to those hotels who prepare dishes considering the standard international palate. Moreover, the local families who offer these homestays make the experience totally special when you get to dine with them and know all about the traditional cuisines.
Location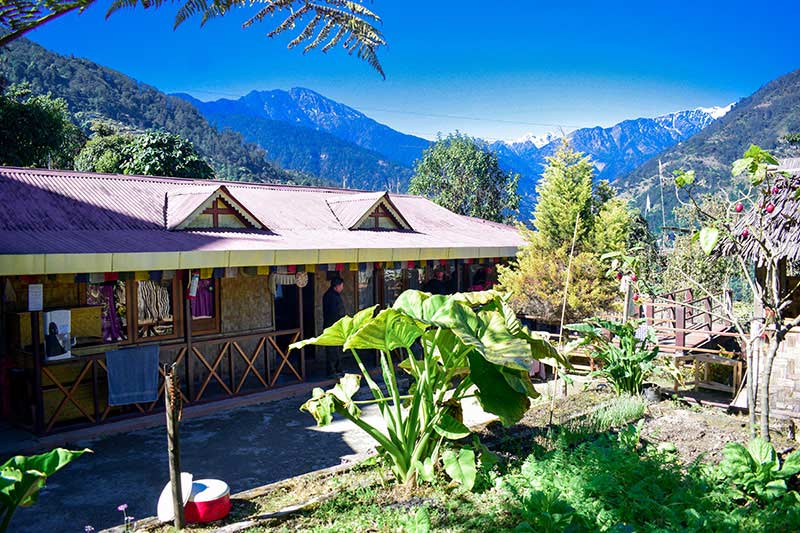 Well location is one of the most important factors when it comes to traveling. A traveler always seeks for a good location and the homestays are just the perfect place for you. Home stays are often in residential locations, away from the busy and commercial centers of the town. Sikkim has a large number of homestays and all of them have their own specialty and you can choose any homestay according to the kind of the location you want. Whether you want it near town, away from the town, in between mountains, near a forest or whatsoever you can find it all so here is a plus side of why you should stay in a homestay.
Experience a variety of homes
As you know that Sikkim is a diverse state, here you will find many people belonging from different tribes and communities. As a result of which each and every community has their own authentic style, food, language, tradition and cultures which are somehow reflected on their personal homes. So every time you get to choose a homestay in Sikkim you will get a variety of options. It can be anything from traditional houses to modern ones you can choose according to your convenience. No matter where you stay you will have a memorable time there.
Safety
Homestays in Sikkim are great for solo travelers as you'll have a family to look after you. It's a great idea to stay at a homestay during your trip as you will get to learn more and understand about the culture and will get safety tips which are very necessary in every place. No matter where you go in life your safety is always important so why not stay at a homestay and feel safe with the family looking after you as their own.
Authentic experiences
Staying at a homestay in Sikkim allows you to immerse yourself in more authentic and genuine experiences. Unlike a hotel, a homestay usually only has a few rooms and is run by the family who live there. This means you'll get genuine hospitality and personalized attention. Hosts are usually keen to arrange activities that will give you a better insight and experience. The activities depend on the location and the hosts but could include attending local festivals or weddings, visiting villages, temples and natural beauty spots or even helping with some cattle herding or visiting the family farms.
Taste of local culture
Homestays allow you to interact with the local families who treat you like their own extending their warm hospitality. You also get to know the many things unique to a particular place and people when living in a traditional homestay. By staying with a family in a homestay you'll get an insight into how real people live in Sikkim and will be able to talk a lot and learn so much more about their culture than if you were staying in a hotel. By staying in a homestay you'll get an insight into how old the traditions and cultures are and how they have been put to use and understand them in a meaningful way.
Experience the hospitality
One of the very best things about homestay is the hospitality and the genuine interest shown by the local people. The hosts of homestays are such friendly, warm and hospitable people. They are always ready to help you and some are even ready to show you around the place and educate more about the life and people in Sikkim. They welcome you with open arms and warm hearts so homestays really gives you a feeling of home away from home.
A perfect place
Doesn't matter if you are traveling in group or solo, homestay is just the perfect pick. Make your group vacation easy and fun where you live in a homestay rather than a hotel which hinders your fun with separate rooms and doors. At a homestay, you can make use of the outdoor areas for some fun games and share some laughs at the common dining area. For big groups on a vacation, homestays are the perfect place where you get to enjoy like a family home. Spend some lively moments, sing and dance with your hilarious group to have a vacation to remember. For traveler who like to take a solo expedition to retreat in the most far off places, you deserve a peaceful homestay to rejuvenate in serene tranquillity. If you wish for a private space to be left with your thoughts appreciating the picturesque vistas, there are many homestays in Sikkim to capture your imagination.
Homestay in Sikkim has everything you need when you are traveling but with twice the value, twice the comfort and twice the hotel.