On

20-May-2019

By

Sreedevi Jeevan
10 disappointing facts about Sikkim
Sikkim on your bucket list? Read this traveller's personal experience before you start planning your journey!
1. Monasteries Everywhere!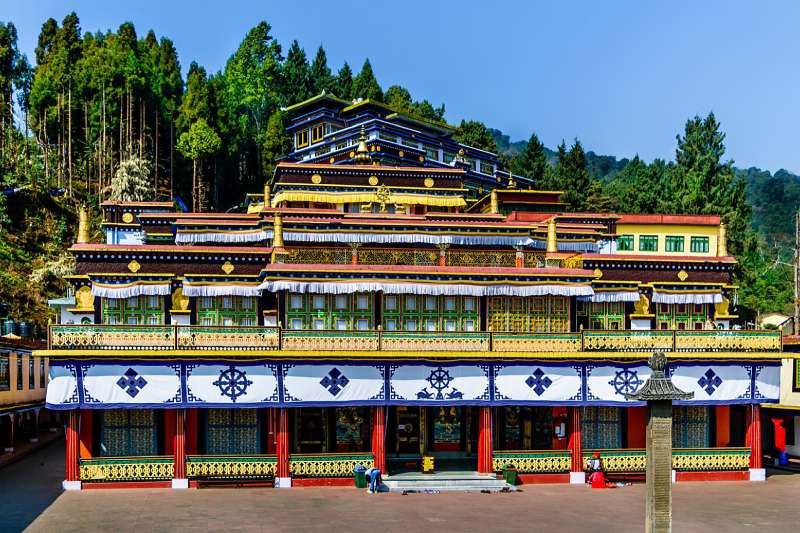 Seriously!
I missed the pandemonium - devotees yelling at each other, long queues to worship God and all those priests who smile at you for money. Instead, there was complete silence everywhere and no money business at all. Finally, I forgot all of the names too (Choeling something..?)
2. Roads or race tracks?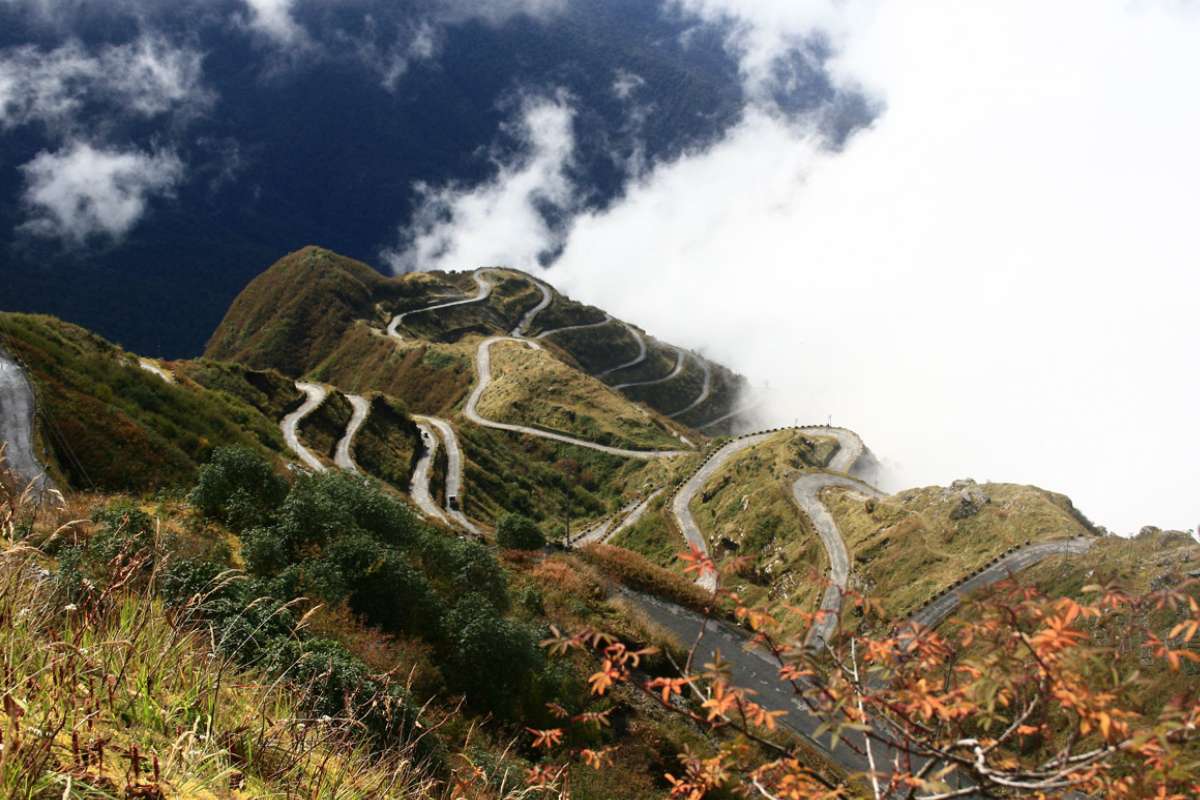 Who would want to do a zig-zag ride like this sitting in an SUV?
'Is that the route we are taking'? I asked the driver. He chuckled. 32 hairpins Madam.
That moment when I gazed down at the Old Silk Route feeling pukish! ;)

3. All the way up North to see a Lake?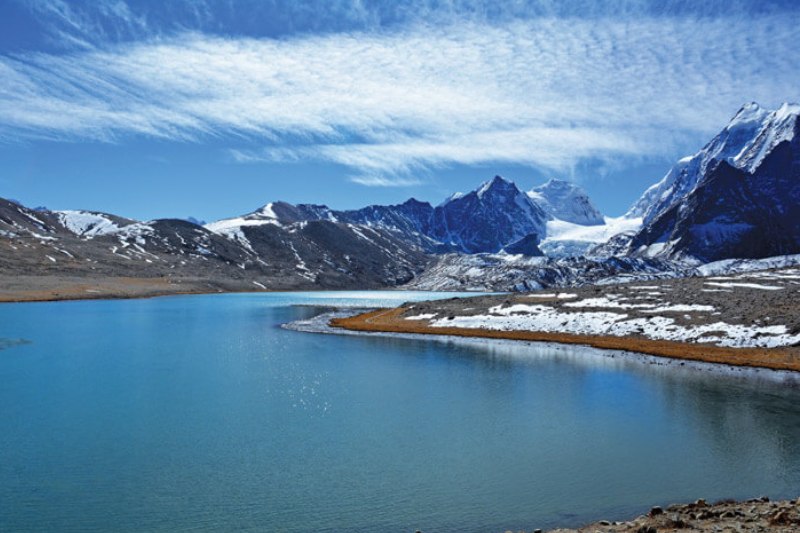 Well, I felt like asking my driver – Did you just drive all the way up here to show me this blue lake? 'Madam, Gurudongmar Lake is very sacred and the most serene location in Sikkim'.

I did not disappoint him. I went around and clicked some photos. Maybe I could use it as my new wallpaper.
4. Where is the village?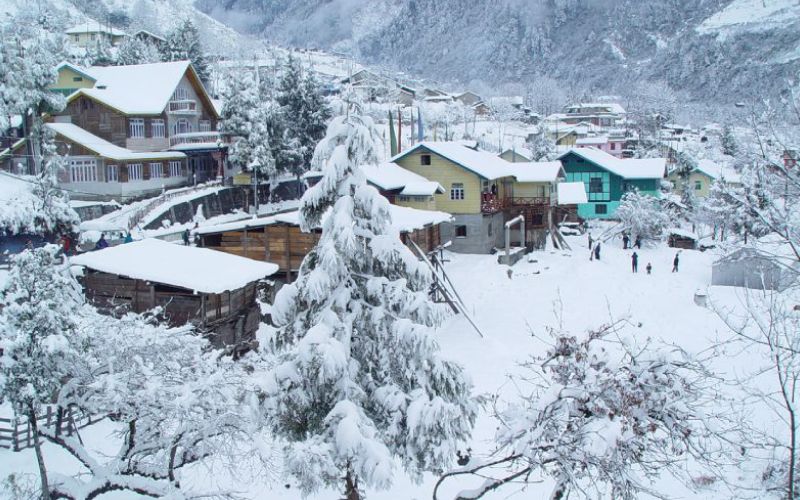 I asked. So this is the village I stayed in North Sikkim. It is covered in snow even during the summer. Layers of clothing, a monkey cap, hand gloves, woollen socks and burning firewood did not completely help me withstand the cold. Oh! How much I missed the sun tan and sun burns back in South India!

5. Not my cup of tea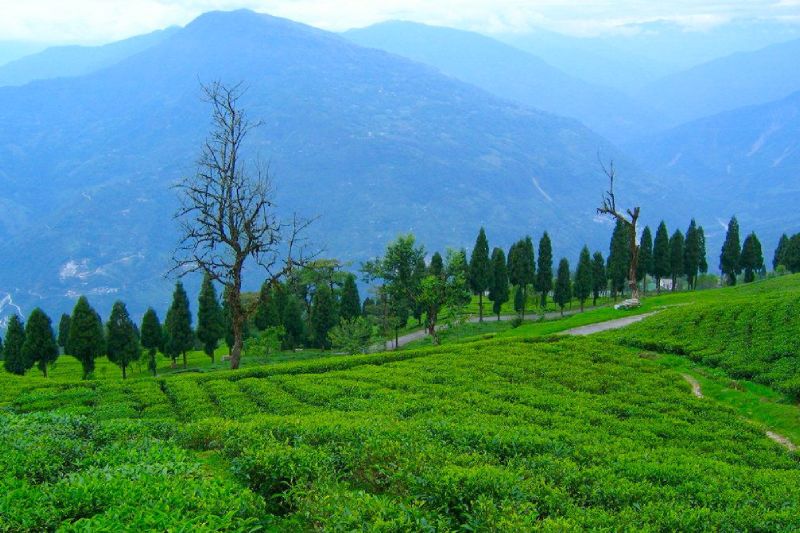 No, this was definitely not my cup of tea. I'm not a tea lover. Not a fan of tea gardens either. Sitting back by the sprawling estate sipping organic tea was all I did. Come to a place to do nothing - how odd is that!

6. Heights of Adventure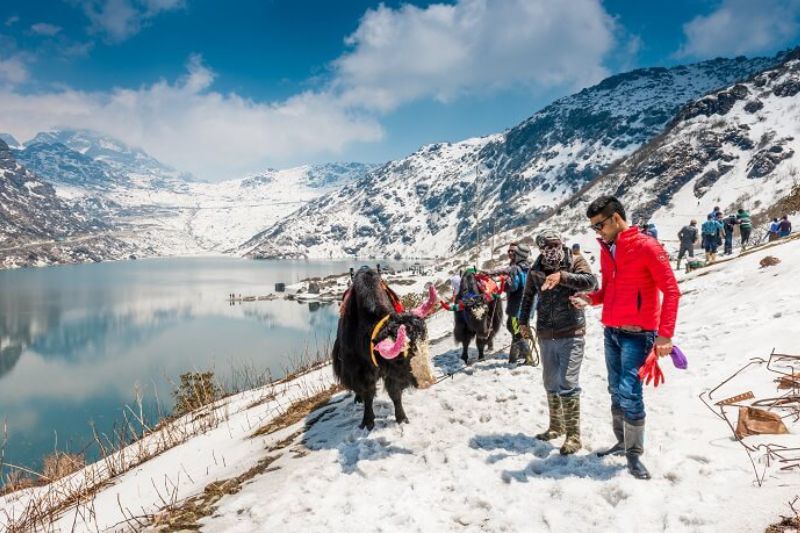 I did not wear boots. I felt the cold air rushing in through my nerves. My feet were numb by the time the driver stopped at Tsomgo Lake. From an altitude of 3753 m, a ropeway moved steeply towards the Snow Clad Mountains. I looked down with fear. I wished to go all the way down to the plains and feel the sun.

7. Organic is the word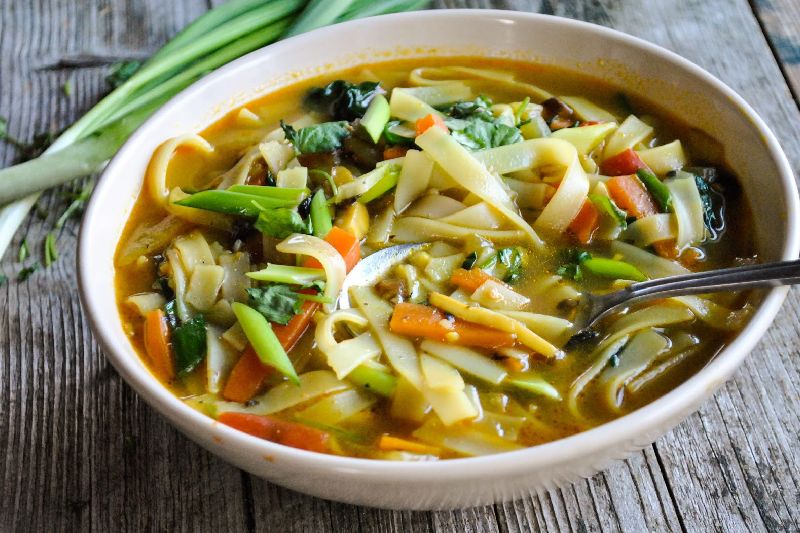 We serve only organic food they say. Imagine heaps of home-grown veggies and hand-plucked mushrooms in every kitchen. Steamed momos, soupy noodles and chowmein filled my tummy.

I almost forgot masala dosas and aloo parathas when I was in Sikkim. I gulped down shots of local organic wine to compensate for this loss.
8. C'mon guys make some noise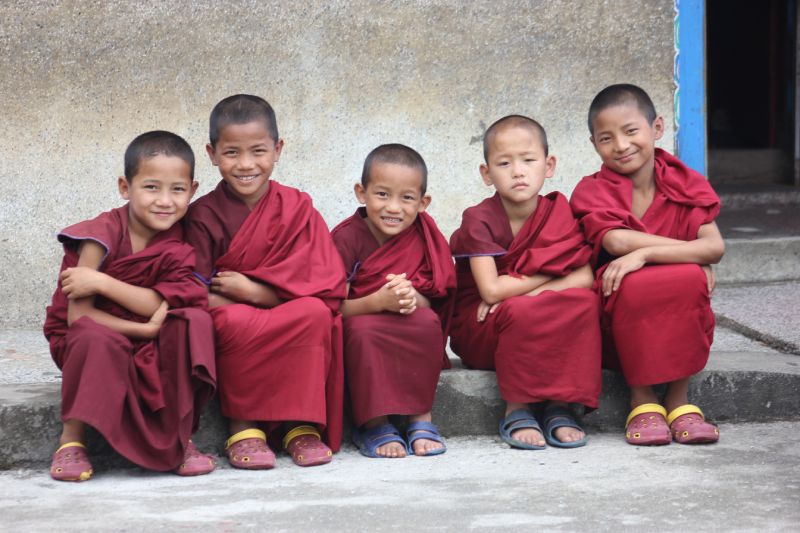 Sikkimese people are generally calm and quiet. They do not try to strike a conversation unless there is a need to. They serve you with the warmest smile and do not steal your things if left unattended. How is that possible? Man, it was difficult for me to accept this attitude!

I missed yapping all day long when I was on my vacation!
9. Flowers, flowers - give me a break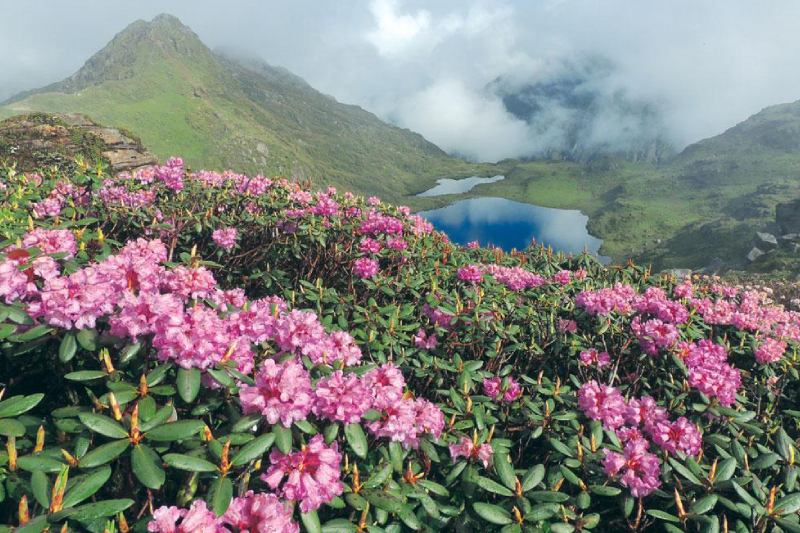 Orchids, Rhododendrons, wildflowers, cherry blossoms and what not! In Sikkim, every other house is adorned with flowering plants. The flowers were so bright and attractive that I felt so overwhelmed. The exotic Rhododendrons paint the hills red, pink and white. Why would I go back to Sikkim when my eyes were getting obsessed with flowers!

10. Trash bins and all things nice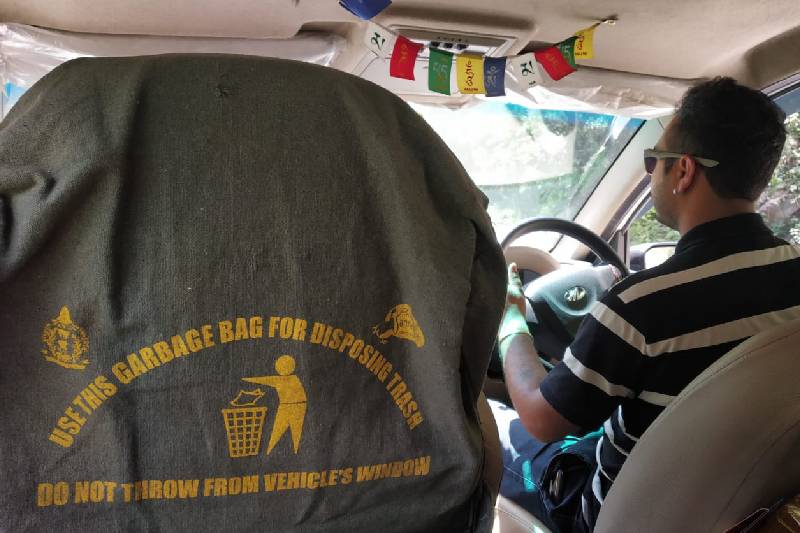 The most disappointing fact was that I could not throw waste wherever I wished to. Believe me, there was a trash bag in the car too. In Sikkim, I did not find garbage dumped in the open. The entire state was so neatly maintained that I was not able to exercise my littering practice.

I hope now you got a fair idea about what Sikkim is all about. Now please don't book your tickets unless you are ready to get addicted to natural air-conditioning, great hospitality, picturesque mountains, flowery environs, soothing Buddhist hymns and all that you are missing in the cities.
Need help with planning your trip? Give us a call right away +91 8509732220